The year for Bitcoin — A 2021 roundup of the flagship crypto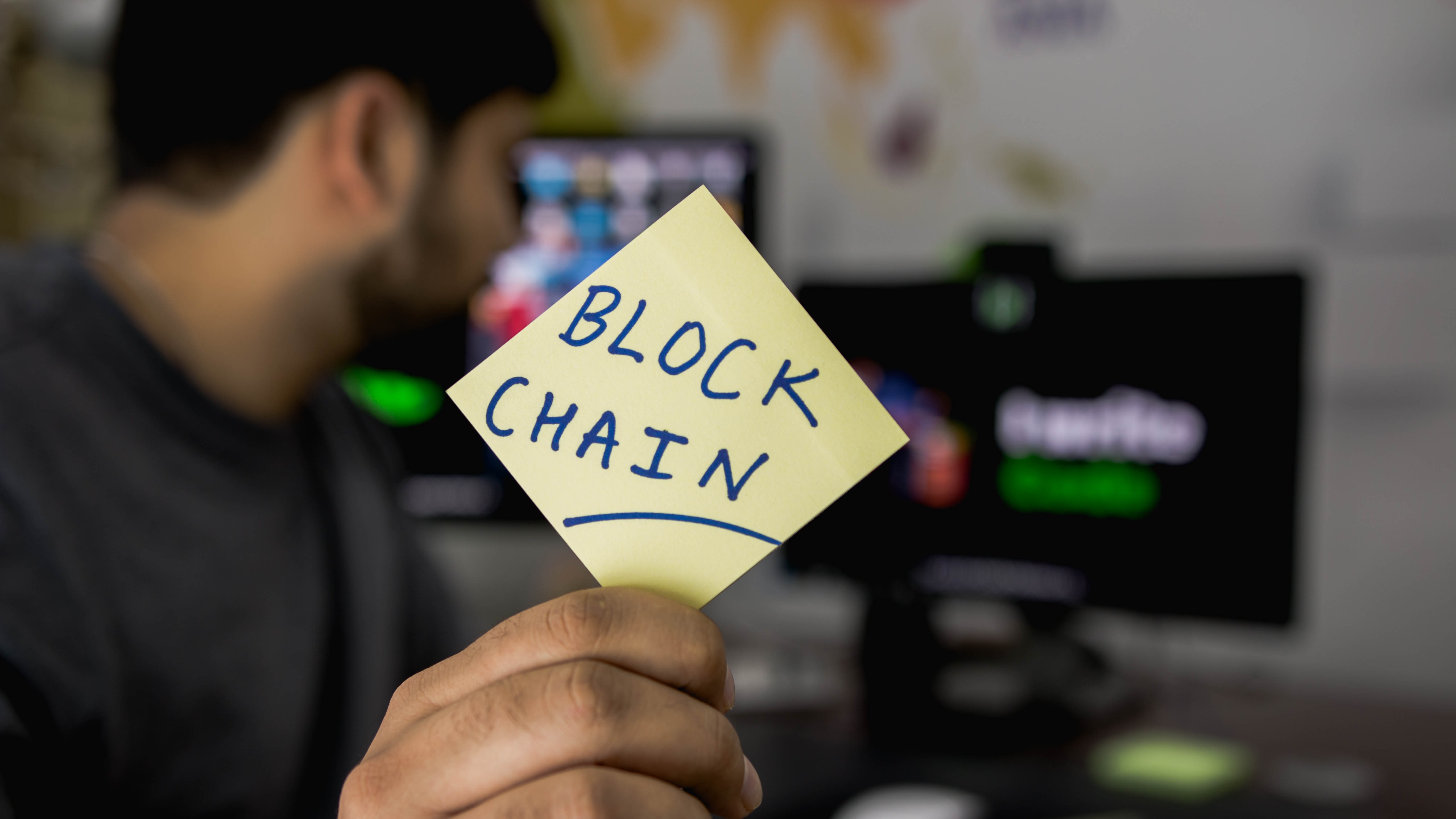 Although 2021 provided some relief for crypto investors, it was still driven largely by the same fears that emerged in 2020. The ground below everyone's feet moved even though they didn't know it, from rising inflation rates to another wave coronavirus-related epidemics.
While everyone believed that Bitcoin (BTC), a cryptocurrency, would easily reach a price target at $100,000, many financial institutions, including traditional financial institutions, were wrong. The crypto's flagship continued to exhibit high levels of volatility despite reaching an all-time high in November of $69,000, and has basically been moving in a wide sideways channel over the past ten month.
However, this year has seen a lot of positive and negative developments around Bitcoin. We will explore many of these themes, and more in this article. Let's just get to the point.
El Salvador is leading the charge in adoption, accelerating the pace of adoption
The "Land of Volcanoes," a Central American nation, El Salvador, shocked the world in 2021 when it became the first country to accept Bitcoin as legal currency. This could open the door for other countries, particularly those facing rampant inflation issues like Venezuela, Turkey, and Zimbabwe.
I've just sent the #BitcoinLaw to Congress pic.twitter.com/DljnxsXlyt
— Nayib Bukele (@nayibbukele) June 9, 2021
Even though El Salvadorans weren't converted to BTC-proponents overnight, President Nayib Bukele was strategic in his approach to addressing the country's economic woes. While citizens were given access to a Chivo cryptocurrency wallet, President Nayib Bukele also promised to address the current connectivity problems in the country.
Finally, El Salvador's highly acclaimed "Bitcoin Bond", which uses a federated BTC Sidechain to issue a legal viable monetary bond, is being seen by many as a lucrative money-making route. It offers users a novel way to invest in the currency and also gives them the chance to become citizens of the country.
Bitcoin transactions gain momentum

The Lightning Network (LN), which saw a lot of growth in 2021, has seen an increase in funds going into different channels. This is especially true with more nodes appearing online every day.
According to statistics, more than 3,300 BTC are locked across public Lightning channels at the time of writing. More funds could be found within private/unannounced channels that are currently being operated among various exchanges.
The Lightning Network's infrastructure was upgraded with major upgrades this year, such as Amboss. This improved the native node administrative capacity and retail customer UX for Lightning wallets. LN's BOLT-12 module, which is being developed by LN, promises to simplify recurring payments as well as allow for other useful features like donations via static QR codes.
Taproot makes its long-awaited debut

The Taproot upgrade was one of the most significant breakthroughs in Bitcoin's history since 2017. This was a process that increased the block size limit for asset's blockchain by removing signature data from transactions.
Taproot was created to allow the community of backers and core development of the flagship cryptocurrency to have better access to a policy privacy framework that allows them to keep their BTC private.
Bitcoin Node Taproot Support: 63.49% Node count: Taproot: 31329 Non-enforcing: 17122 Light: 33 Unknown: 863 pic.twitter.com/svgeSmRKxM
Taproot Signal (@taproot_signal), January 1, 2022
Technically, the update improves the efficacy and privacy-oriented of multisignature setups while making individual transactions on Lightning Network more secure.
These advantages may not be realized, however, so more work is needed. This includes the MuSig2 — a two-round multisignature scheme with a simple, practical and user-friendly design that facilitates transaction facilitation for Bitcoiners — as well as certain technical niches related to Lightning Network-based client implementations, and improved hardware wallet support functionality (only for Taproot).
China's mining disruption

One piece of news that shocked Bitcoiners and crypto enthusiasts alike was China's blanket ban on local crypto economies.
Although the eastern powerhouse has previously issued similar prohibitions, the threat this time was much more severe. A large number of crypto mining companies had to move from the borders to continue their operations. Some even had to close down permanently.
After the ban was implemented, Bitcoin's hashrate dropped to an all-time low of around 180 exahashes per sec (EH/s). However, it recovered quickly. The recovery of Bitcoin's hashrate was in large part due to miners moving to more welcoming parts of the globe, such as the United States, Canada, Kazakhstan, and Belarus.
The crypto market saw a rise in publicly-listed miners after the ban. This is a result of their ability to access debt capital markets and scale significantly, thanks in large part to their ability to borrow huge sums of money against natively mined crypto.
Infrastructure development surges

The ever-growing Bitcoin community of backers continue to invest in the technical development of the digital asset. Spiral, Blockstream, and MIT's Digital Currency Initiative provided substantial funding, as well as sponsorship grants, to support Bitcoin Core developers based around the world.
Chaincode Labs and the Humans Rights Foundation were also among the organizations that made substantial donations to support the growth of Bitcoin's ecosystem. These grants were intended to assist awardees in their work to improve the reliability of Lightning Network's payments system as well to implement the Stratum v2 Bitcoin mining pools protocol.
Major companies add Bitcoin to their bank accounts

It would be impossible to tell a story about Bitcoin's recent calendar year without mentioning how the largest investors in the world kept buying the crypto. This is why 2021 began with Elon Musk, the Dogefather aka Tesla CEO, investing a cool $1.5billion in Bitcoin. It was the largest investment by a mainstream company into the flagship crypto.
Tesla briefly stated in an SEC filing that it would allow clients to pay with Bitcoin for its offerings. This decision was later rescinded. It was not surprising that the price of the digital asset shot up to $43,000 in a matter of minutes after Musk's apparent support.
Bitcoin can be used to buy a Tesla now
— Elon Musk (@elonmusk), March 24, 2021
However, Musk was not the only one to surpass him in Bitcoin purchases this year. Microstrategy CEO Michel Saylor was the exception. His maximalist attitude was evident by his continued accumulation of the top cryptocurrency both while it was at its highest and lowest points. Microstrategy has a staggering 124,391 BTC, which were bought for close to $6 billion. Conservative estimates indicate that the firm has already made $2.1 in profits from its BTC investments.
Financial institutions join the action

Shortly after Musk's foray into Bitcoin, other financial giants like Mastercard and U.S-based lender Bank of New York Mellon began offering their clients a wide variety of crypto-related services.
U.S. Bank (America's fifth largest commercial bank) also disclosed that it offered a crypto custody service to its clients. This allows them to store their private keys for Bitcoin Cash (BCH), Litecoin Cash (LTC) and other digital currencies with the help of NYDIG. Other major U.S. financial institutions that disclosed similar plans were Northern Trust and State Street.
The $150 million purchase by Marathon Patent Group, Nasdaq listed, of Bitcoin was made as part of its reserves. This decision was followed by Twitter, which enabled a 'crypto tipping" option for its patrons. Square, a payments provider run by Jack Dorsey, announced that it would be allocating 5% of its assets to Bitcoin. This is an estimated value of $170 million.
A number of other companies, including WeWork, AXA, and Substack, announced that they would accept Bitcoin payments. This move was copied by smaller market caps around the world.
The conversation about Bitcoin's environmental impact grew.

Last year, another major issue surrounding Bitcoin was its environmental impact. A growing number of studies have shown that the digital currency's huge annual power consumption is a significant factor in the debate.
A University of Cambridge analysis found that Bitcoin used 707 kWh per transaction, which is equivalent to approximately 121.36 Terawatt-hours annually. It is estimated that this energy can be used by many countries, including the United Arab Emirates (UAE), Argentina, and the Netherlands.
The collision between bitcoin miners, energy executives and energy executives is just the beginning. Financial incentives will change the entire oil and gas industry while also having a positive effect on the environment. https://t.co/UcXUbaciib
— Pomp (@APompliano) September 4, 2021
However, mining companies have been shifting to renewables in recent months. MintGreen, a Canadian-based cleantech cryptocurrency mining company, recently signed a deal to supply heat from BTC mining to North Vancouver residents by 2022.
Many other companies, including Bit Digital and CleanSpark, have also made the transition to a more sustainable way of mining Bitcoin. A recent study found that hydroelectric power is the most popular source of energy for miners, with just over 60% of all global mining farms using this renewable power medium to support their day-today operations.
Global regulatory scrutiny is increasing greatly

China was not the only country to institute a blanket ban on Bitcoin in this year. Other countries, such as Egypt, Algeria, and Iraq, also implemented bans on cryptocurrency businesses operating within their borders. This could partly be because more than a dozen private and public mining companies were able accrue hundreds of million dollars over Q3, Q4 2021. This forced regulators to take notice of the space like never before.
The fact that Bitcoin miners generated over $15.3 billion in revenues, which was a 206% increase year-on-year, added to the regulatory pressure monetarily. These numbers may have prompted governments to look at ways to limit the sector's explosive growth.
The Finance Minister speaks out on the Cryptocurrency Regulation of Official Digi Currency Bill, 2021. Sourcehttps://t.co/LcKeY2RYn5 pic.twitter.com/JKMPZpOLq1
— Kashif Raza (@simplykashif), July 5, 2021
Some countries, such as India, have seen cryptocurrencies gain traction over the past few months. The government began looking into ways to introduce new laws, namely the Cryptocurrency Regulation of Official Digital Currency Act, 2021. This bill seeks to ban "private cryptocurrencies", a term whose definition has yet to be clarified. India wants to promote the use of blockchain technology and other digital assets that are fully within its regulatory scope.
Bitcoin ETF debuts on the NYSE

Crypto enthusiasts around the world hailed October 19, 2021 as a landmark day. It was the date when the first Bitcoin exchange-traded funds (ETFs) were launched on the New York Stock Exchange.
ProShares' Bitcoin Strategy ETF was the first U.S.-based exchange-traded fund to be approved by The United States Securities and Exchange Commission. This provides investors with an innovative way to invest in the most popular cryptocurrency.
The offering attracted record amounts of institutional capital from the moment it was launched. The demand for the ETF was so great that ProShares' Bitcoin Strategy ETF's mother issuer, CME Group, had to file a request with the SEC to remove any restrictions on the maximum number of contracts one could purchase in relation to it.
Coinbase IPO

Coinbase's initial public offer (IPO), which saw the cryptocurrency gain acceptance in the traditional finance markets, was another event that was not directly associated with Bitcoin.
Coinbase's IPO debut saw it open at a price point $381. This was significantly higher than the $250 pre-listing reference price. It directly reflected the increased institutional demand for the crypto-focused stock.
Looking forward to 2022

As the year begins, Bitcoiners around the world are eager to see what the future holds for the market. This is especially important considering the fears of economic instability and inflation that continue to plague the world. Despite this, the ecosystem around the digital asset appears to be maturing, with more meetups and conferences scheduled for 2022.
Related: NFTs will find true utility in the Metaverse's 2021 arrival
As a decentralized future becomes closer, people are realizing the importance of protecting their BTC, especially when it comes to how they spend/receive them and how they facilitate transactions privately.
Eileen Wilson –Technology and Energy
My Name is Eileen Wilson with more than 5 years of experience in the Stock market industry, I am energetic about Technology news, started my career as an author then, later climbing my way up towards success into senior positions. I can consider myself as the backbone behind the success and growth of topmagazinewire.com with a dream to expand the reach out of the industry on a global scale. I am also a contributor and an editor of the Technology and Energy category. I experienced a critical analysis of companies and extracted the most noteworthy information for our vibrant investor network.
2021's Most Anticipated Growth & Wealth-Building Opportunity
Join Thousands of Early Adopters Just Like You Who Want to Grow Capital and Truly Understand Cryptocurrency Together