Celebrities that rode the crypto wave in 2021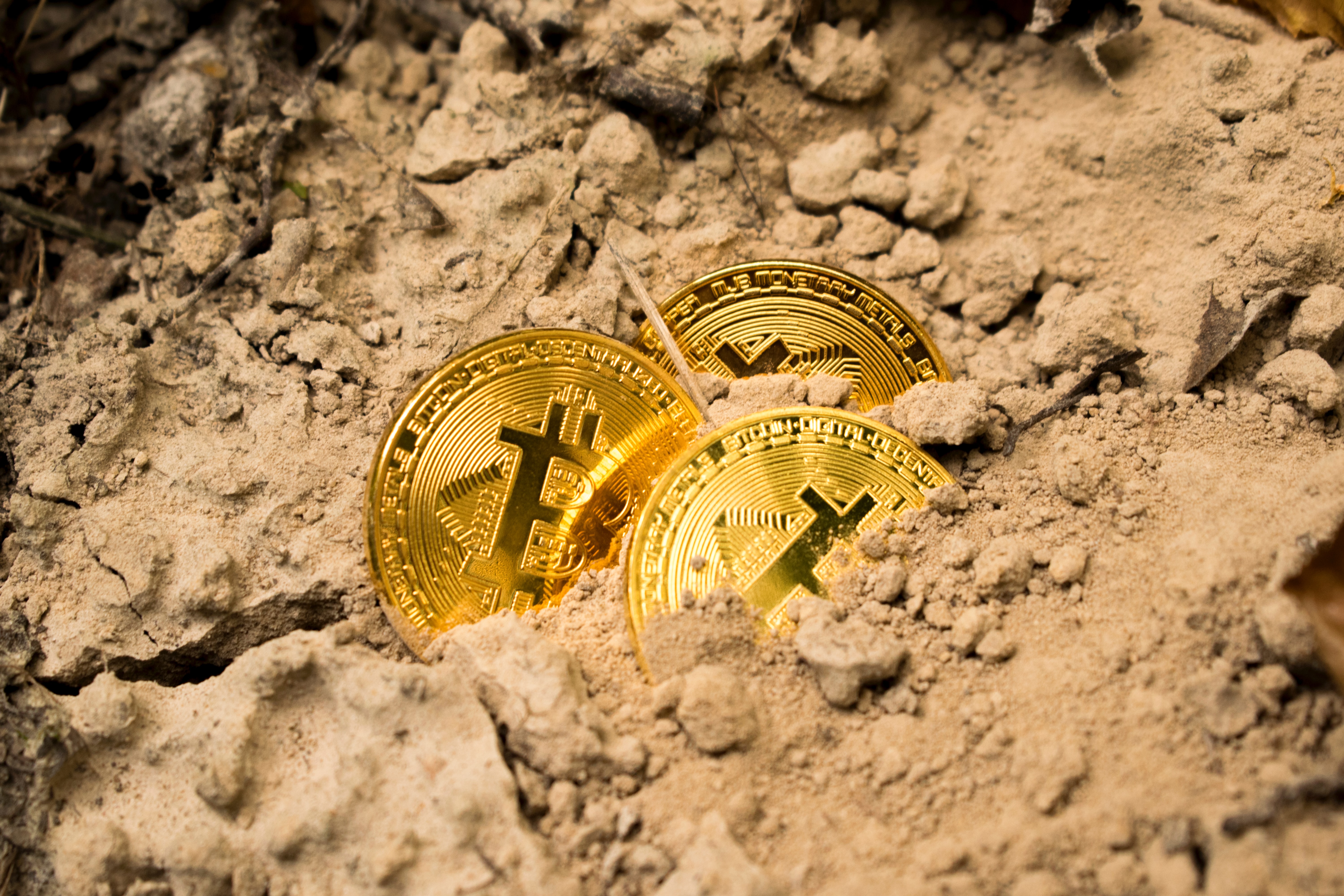 The crypto ecosystem has managed to remain in the spotlight for a full year, despite being overshadowed by its glory in previous years. The key catalysts were mainstream adoption of Bitcoin, a meme coin frenzy led by Shiba Inu and Dogecoin, and active participation from celebrities and authorities.
In 2021, there was a greater number of celebrities and influencers in the space than ever. Celebrities have taken part in crypto in unique ways, from presidents and mainstream tech entrepreneurs to rappers and reality television stars. Some people created their own crypto ecosystems or tokens while others spread the word about various projects.
Let's pay tribute to all who have contributed to the world of crypto. Here are some notable celebrities that made a difference in the crypto ecosystem.
Snoop Dogg

Snoop Dogg, the legendary rapper, has been an early adopter of technology and promoter for lifestyle merchandise. Although it was a bit late, Snoop Dogg entered crypto via a NFT collaboration called "Decentralized dogg".
Many token creators have begun to market cryptocurrencies under the Snoop Dogg brand in recent years. However, the popular Snoop has cautioned investors that they should not be involved in any such projects.
NEW ARTWORK RELEASE Coldie and @SnoopDogg decentral eye dogg 1/1 at @SuperRare auction ends Dec 3rd, 5p PT/8p EDT Art by Coldie Exclusive audio from @SnoopDogg We are collaborating to keep it experimental and fun. The final 1/1 release of the Decentral Eyes Portrait Series in the OG style pic.twitter.com/ckk71dmP5d
— Coldie (@Coldie) November 29, 2021
Nayib Bukele

Nayib Bukele, the President of El Salvador has been the champion for Bitcoin's widespread adoption as a legal currency. Bukele has played a significant role in legalizing Bitcoin as well as building the infrastructure necessary to support it. He is still active on Twitter to share the latest Bitcoin-driven initiatives by his government.
Bukele, despite strong opposition to Bitcoin's use at first, now purchases Bitcoin whenever its market value falls. To accelerate the country's development, the Salvadoran government has been investing unrealized Bitcoin gains to support this move.
First steps… #Bitcoin pic.twitter.com/duhHvmEnym
— Nayib Bukele (@nayibbukele) September 28, 2021
Elon Musk

Elon Musk, SpaceX CEO and Tesla founder, made a mark in crypto when he publicly endorsed Dogecoin (DOGE), back in 2020. Musk still supports the meme coin and has committed to accepting DOGE payments for various products and services.
Musk's support has seen the DOGE token's market value soar multifold, despite it being designed to mock the crypto ecosystem. DOGE's popularity has led to the creation of meme tokens based on dogs, Shiba Inu (SHIB), being the most popular.
Watch: TIME's 2021 Person of the Year @elonmusk discusses cryptocurrency #TIMEPOY https://t.co/FfwEGxW7LX pic.twitter.com/5BXAZky0LS
— TIME (@TIME), December 13, 2021
Naomi Osaka

Naomi Osaka is a Japanese professional tennis player who announced her entry to the crypto market after diversifying her portfolio and noticing the hype surrounding Dogecoin.
The crypto community on Twitter was instrumental in Osaka's introduction of crypto. Osaka has promoted and launched various NFT initiatives and has set a record for the most expensive NFTs sold by a professional tennis player.
Lionel Messi

Lionel Messi, a soccer legend from around the world, was one of the first to be linked with the cryptocurrency ecosystem in 2021. A part of Messi's salary package included payment for club tokens when he signed the agreement to join Paris Saint-Germain football team.
Fan tokens are part a growing sub-ecosystem, which aims to increase fan engagement and allow them to influence club decisions. Manchester City and AC Milan are two other popular soccer clubs that have introduced fans tokens.
Mark Zuckerberg

Since the publication of the whitepaper for Libra cryptocurrency in 2019, Zuckerberg's entry to crypto has been a long-awaited event. Zuckerberg changed the name of his social media company Facebook from Meta to Meta on October 28, despite federal pressure to stop experiments with crypto. This positiones it as an early bird in the metaverse's budding ecosystem.
Meta envisions a central metaverse world that could be used as a revenue source by online creators. Major tech companies like Microsoft, Epic Games, and Alibaba are now exploring business opportunities in the metaverse ecosystem, following Zuckerberg's lead.
The new @Meta name for Facebook. Meta is building the metaverse. It's a place where we can play and connect in 3D. The next chapter in social connection is here. pic.twitter.com/ywSJPLsCoD
— Meta (@Meta), October 28, 2021
Kim Kardashian

Kim Kardashian was also caught up in the crypto buzz this year. Reality TV star Kim Kardashian marked her entry to crypto by promoting Ethereum Max, an untested cryptocurrency token on her official Instagram account.
Although the move to market or rather, shill cryptocurrency has become a common practice for influencers from all demographics, Kardashian's involvement with EMAX proved disastrous. The Financial Conduct Authority in the United Kingdom accused Kardashian of misleading her followers by promoting speculative tokens. Scammers often pay influencers to market get-rich-quick schemes, and then run away with investors' money. This is also what the FCA noted.
Kim Kardashian used her Instagram account previously to promote physical Bitcoin chips at a charity poker night.
Soulja Boy

Soulja Boy, an American rapper, has been one the most prominent celebrities on Crypto Twitter in 2021. Soulja Boy was a prominent figure in the crypto community, from supporting Bitcoin and cryptocurrencies via Twitter to selling NFTs branded "Crank That", Soulja Boy did everything possible to make his presence felt.
The rapper has made public statements about his ownership of Tron (TRX), Binance Coin (BNB) and other altcoins. Soulja Boy's 2018 song "Bitcoin", was released and performed the lyrics to the song: "I made a 100 racks of Bitcoin."
While the rapper's entry was welcomed by the community, he soon attracted controversy after allegedly revealing getting paid for promoting a yet-to-be-established crypto project.
Paris Hilton

Paris Hilton joined the NFT wave of 2021. Hilton claims that she invested in Bitcoin and Ether back in the days when BTC was less than $1,000.
The American celebrity took to Twitter to announce her two new pets, "Crypto Hilton", and "Ether Reum."
#NFTs are so exciting to me! Here are my reasons why #NFTs are so exciting! https://t.co/mZHqsVqn9Z
Paris Hilton (@ParisHilton), April 7, 2021
Magnus Carlsen

Magnus Carlsen, a chess grandmaster, is one of the young celebrities leading the crypto adoption drive through various chess-centric initiatives and events. Carlsen competed with other professional chess players in a competition for NFT trophies, cash prizes, and Bitcoin.
FTX, a crypto-exchange founded by Sam Bankman Fried, was the primary driver of the initiatives to bring crypto to the chess community. Norwegian chess player, who won over 0.6 BTC and a cash prize at a tournament hosted in FTX, is also the first Bitcoin chess champion in the world.
Extra mentions

Instead of crypto enthusiasts and entrepreneurs doing most of the work, celebrities are now promoting crypto. They mint and sell NFTs, participate in events in the Metaverse and promote token offerings, or just show support by buying Bitcoin.
We also recall some other celebrities who have explored crypto. These are some of the special mentions:
Randi Zuckerberg

It's possible that the name is familiar to you. Randi Zuckerberg, Meta CEO Mark Zuckerberg, joined Okcoin in November as a member of the brand advisory council.
Randi also uploaded a YouTube video entitled "What are Meme Coins or Tokens In Crypto?" in which she discusses DOGE's growth and offers guidance for her viewers on how to make sound crypto investments.
Actors in Indian films

India 2021 was a landmark year for mass crypto exposure. Many mainstream actors took part in many advertising campaigns and crypto-promoting initiatives.
Local crypto exchanges such as WazirX, CoinDCX and ZebPay were instrumental in increasing crypto penetration in a market that has over 1.3 billion inhabitants. To promote crypto trading and purchase, the companies partnered up with prominent celebrities like Amitabh Bachchan.
On the other hand, members of India's government proposed an anticrypto bill to ban all private cryptocurrency without clarifying its meaning.
Formula One

Tezos, FuturoCoin and Bitci.com sponsored teams and supported welfare and environmental initiatives.
The crypto community has previously organized many crowdfunding events to help NASCAR drivers get back on track.
#Dogecar crashed. TV: NBCSN pic.twitter.com/eCb1PosOI3
— NASCAR on NBC (@NASCARonNBC), June 19, 2021
Eileen Wilson –Technology and Energy
My Name is Eileen Wilson with more than 5 years of experience in the Stock market industry, I am energetic about Technology news, started my career as an author then, later climbing my way up towards success into senior positions. I can consider myself as the backbone behind the success and growth of topmagazinewire.com with a dream to expand the reach out of the industry on a global scale. I am also a contributor and an editor of the Technology and Energy category. I experienced a critical analysis of companies and extracted the most noteworthy information for our vibrant investor network.
2021's Most Anticipated Growth & Wealth-Building Opportunity
Join Thousands of Early Adopters Just Like You Who Want to Grow Capital and Truly Understand Cryptocurrency Together