African celebrities join degens on the journey to the moon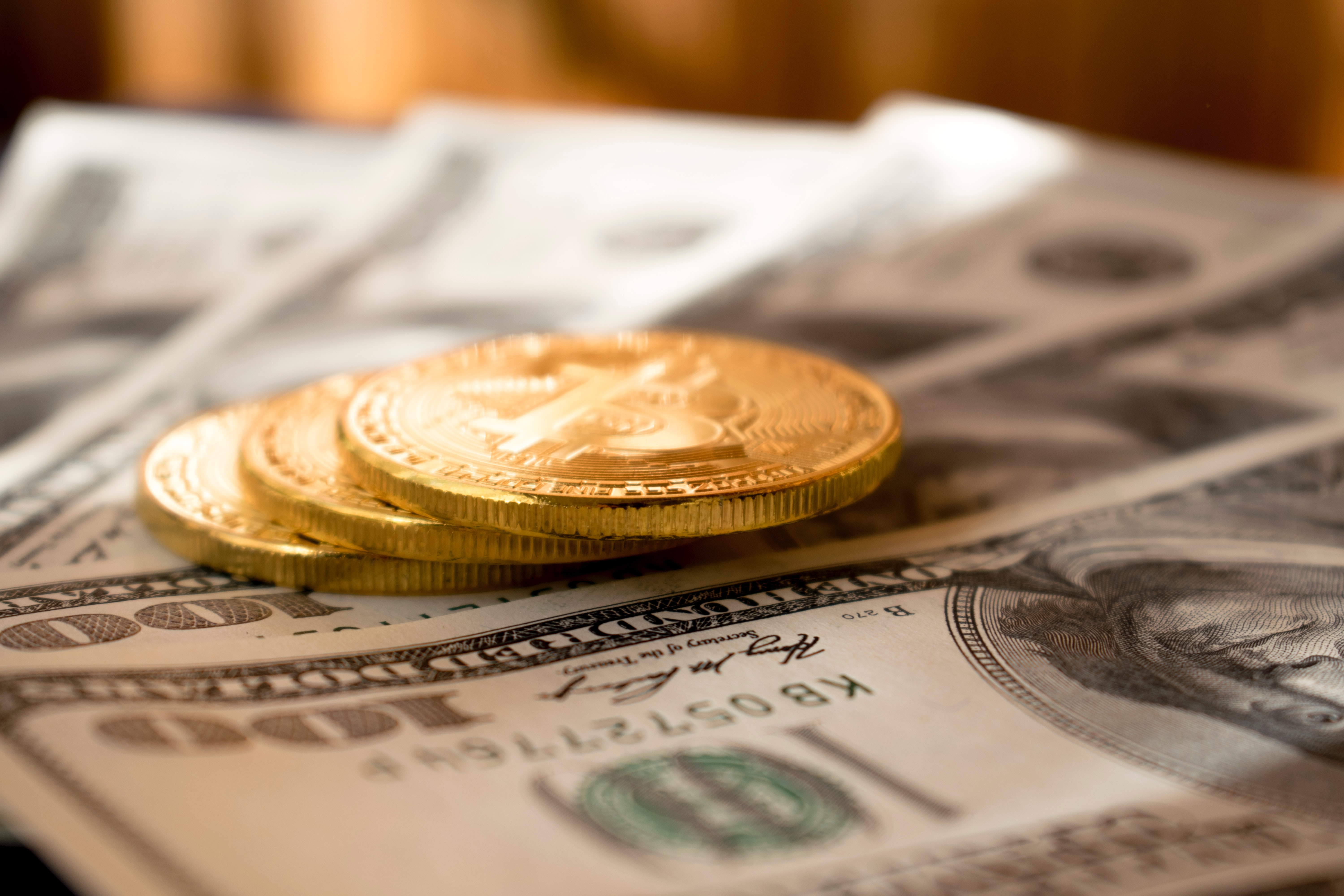 African degens are making their way to the moon. Crypto allows Africans to hedge their savings against inflation, find work in Web3, and make life-changing investments that will change the trajectory of their lives.
Many people from different backgrounds embark on this trip to outer space. These crypto astronauts, however, have been reluctant to publicly declare their involvement in blockchain space. Due to the flood of fraudulent projects claiming to be cryptocurrency, general sentiments about crypto were very negative.
This is also a case where regulation has not been helpful. The central banks of most African countries that have seen strong crypto adoption issued statements that cast doubt on this already "questionable sector". Nigeria, Ghana and Zimbabwe issued warnings to the public about the dangers of crypto in Ghana, Zimbabwe, Uganda, Kenya, and Zimbabwe. If you admitted to being involved in crypto, it would often result in a few chuckles or hostile reactions.
New wind is blowing
Recent changes have made the situation much more favorable. Real-life examples of early-investors-turned-influencers who acquired property through cryptocurrencies proved to be great ads. The degens, who were so badly rebranded for so many years, continued to spread the good news about cryptocurrency. The few people who were brave enough to enter the space, despite all the negative publicity, placed a great emphasis on education. This has led to crypto becoming a household word. The economic environment of the past few years has made the case for a decentralized, permissionless digital economy even more convincing.
There is an elite group of celebrities who make up the new generation of cryptocurrency adopters. They are everywhere: on billboards, screens and in crypto-world. They are celebrities, actors, musicians, and athletes who have joined the space in many different ways. However, for the purposes of this article, I will classify them into three categories: experimenters, promoters, and curious.
Similar: What's Happening in Web3 Africa
Promoters

It is clear that the negative publicity that crypto has received in Africa requires a lot of promotion and rebranding. Some big spenders such as Binance or FTX have large marketing budgets due to the huge interest in crypto across Africa. Quidax, Yellow Card and other homegrown companies want to be as successful as these international businesses. They have adopted similar spending patterns. The inclusion of celebrities is a major part of all three companies' marketing plans.
Binance is investing big in Africa. Binance sponsored both the African Cup of Nations in Cameroon, and Nigerian Idol in early 2022. Binance's marketing strategy includes a lot of popular faces in its education drive. The exchange signed deals in December 2021 with three reality TV series Big Brother Naija contestants, Hazel Oyeze Onou (popularly known as Whitemoney); Ikechukwu Saturday Okonkwo (known as Cross); and Pere Egbi (popularly known simply as Pere). The trio have been featured in several videos aimed at potential cryptocurrency users since the announcement.
FTX Africa is also making major marketing moves. FTX Africa partnered six female celebrities with Web3 to appeal to a difficult-to-reach female audience. These included actor Cynthia Nwadiora and actress Beverly Naya.
Related: The education gap continues to persist despite women's growing interest in crypto
Quidax, a Nigerian-based exchange, is not slowing down and intends to compete against international exchanges that enter the market. The exchange named Don Jazzy, a popular Nigerian musician, as its brand ambassador in March 2022. It also announced five other celebrities: Diane Russet, Bisola Aiyeola, actor Timini Egbuson and celebrity chef Gbubemi Fregene, and musician M.I. Abaga.
Yellow Card, another Nigeria-based exchange, is looking to gain market share in the continent. To spread crypto awareness in West Africa, the exchange announced a partnership to Stonebwoy, a Ghanaian dancehall musician.
Experimenters

The experimenters are another group of stars who have made their way into the space. These celebrities have opened the door for blockchain technology to be used in new ways to increase creativity and connect with fandoms via nonfungible tokens, the Metaverse, and fan tokens.
Bnxn (formerly known as Buju) and Falz are Nigeria's biggest artists to have issued an NFT. HeadsByBnxn is a collection of 10,001 NFTs that was created by Bnxn (formerly Buju). It's based around his life and career in the music business. To make it more affordable, the project was launched on Polygon blockchain. The holders are invited to exclusive listening parties, in-person and virtual shows.
Falz, another well-known artist, has signed a deal with Binance NFT Marketplace where he sells only his Falz Ice Cream Collection. Exclusive experiences are available for NFT holders, just like Bnxn's collection. Falz spoke to me about his collection during Cointelegraph's flagship Twitter Spaces program, Crypto Talk Africa. He said:
This [NFTs] offers artists a new way to use their intellectual property. It also allows them to build communities organically. This is why I am so excited about the NFT. @falzthebahdguy is thrilled about the possibility to create a community using nonfungible tokens. Which celeb is your favorite NFT? pic.twitter.com/IuQOlfUr9O
— Cointelegraph (@Cointelegraph) May 10, 2022
KiDi is the reigning Ghana Music Awards Artist of the Year. He is the latest celebrity to release NFTs. His two-tier drop will include multiple utilities. According to KiDi, the lower tier (KiDi Classic) will give his global fans a sense that they are part of the craft. KiDi VIP Pass will give fans discounts at virtual and physical events, as well as exclusive virtual parties.
Octopizzo, a Kenyan hip-hop artist, announced that five songs would be released as tokens. He is releasing fractional NFTs which will give holders a share in royalties. This is a very different approach to the rest.
@octopizzo, Kenyan hip-hop star, will release 5 tracks as NFTs. These can be purchased anywhere in Africa or the world via OpenSea. #mynftafrica #nftafrica #nft #kenya #nfts #nftcollection #nftgiveaway pic.twitter.com/GCx90Xpaso
NFT AFRICA (@myNFTAfrica), February 20, 2022
DJ Sbu, a Kwaito musician, was the first artist in South Africa to release a NFT. In just three days, 10 copies of the "DJ Sbu Enters the Metaverse" collection were sold. After the initial success, the DJ indicated that he plans to release additional collections in the future.
However, not everyone is trying out NFTs. A fan token was launched by Davido, a popular Afrobeats/Afropop artist (real name: David Adeji Adeleke).
In November 2021, the ECHOKE token was officially announced. It will run on the BNB Smart Chain. The token allows holders to enter exclusive giveaways, attend festivals, purchase merchandise, and get tickets to concerts.
Although it's too early to give a verdict on the success of these experiments, the activity of creatives in this space suggests that there is a lot of potential to adopt blockchain technology in entertainment.
Similar: Celebrities embrace NFTs in big ways
The curious

The group most closely related to "degen" is the curious celebrity group. They aren't just interested in cryptocurrencies, but they are also deep into the space and are well-known to be power users.
Don Jazzy is one such celebrity. He's the music producer behind hits songs by major names like Rema and AyraStarr. Chris Ani interviewed Don Jazzy on Daba TV and he revealed that he earned $300,000. In an Instagram photo, Don Jazzy showed off his NFT collection. Don Jazzy is a regular on Crypto Twitter and offers support for various African NFT projects such as AfroDroids.
Symply Tacha, another celebrity in the cryptocurrency world, is also active. Tacha is a well-known name in Africa Crypto Twitter due to her NFT investments as well as community engagements. Tacha is so well-known that she has partnered with new NFT projects to offer whitelist giveaways or promotions.
It is difficult to determine how many celebrities fall within this category. Some may prefer to keep their investments secret.
Is it a welcome addition?
There is a split opinion on celebrity participation in crypto. Celebrities are welcomed additions to the crypto space. The other side thinks that this is a quick cash grab.
The launch of FTX Africa's "Women Who Crypto" campaign saw the biggest opposition. This involved partnering up with several female celebrities in order to promote crypto and to try to attract more women to the space. The initiative quickly received criticisms on Crypto Twitter. One argument was that the campaign could have used women who are already crypto-savvy to promote it, rather than celebrities.
Some of these comments were made by influencers like UnkleAyo or Ademi.
This is, to put it mildly, a disgrace to the women who actually work in the space. Is that you? You want to join web3? Add to that active traders and builders in the space, and you will see that NONE of these women will make it to the top 50. What is BBN Web3? https://t.co/Z8UOeqIvfa
— degS.A.L.A.K.O ™ April 7, 2022 @UnkleAyo Shame on FTX however. I am a Crypto-African woman and no women are making an Impact in Crypto. https://t.co/g2CBZ2QvM3
— Ademi (@Ademiici) April 7, 2022
Harri Obi, marketing & public relations leader at FTX Africa, was the person I asked about the campaign's motivation and his reaction to the feedback. Here was his response:
To be honest, we expected the response. "Conversations about women in the Web3 space (or lack thereof) have always drawn heavy criticisms from both supporters and non-supporters. That was our ultimate goal: to start a conversation about the topic matter.
Harri said, "If you followed that conversation that day there was a mixed response to the ad. Although people were initially confused by the absence of crypto representation in the advertisement, once we explained the concept behind it and the goal, they began to change their minds. We've also been able to execute tactical executions for the campaign.
Osaretin Victor asemota, a crypto pioneer who is now a retired investor, believes crypto should be serious and place its power users at forefront, rather than being attention-grabbing celebrities.
"We need people who take crypto seriously. We have to find serious crypto users to endorse it. Even though I like celebrity endorsements, I don't agree with them. It's just about grabbing attention and using models that look like those who worked elsewhere. There are many types of celebrities.
Asemota said, "They live in an alternate reality to ours." The African trader is the true celebrity that we need to promote cryptocurrency. They helped crypto grow, and we need to tell their stories. They are the ones who have it and we need more of them. The infrastructure of crypto in Africa is more about commerce than it is about investing in assets.
Related: Why Crypto Firms ignore Africa as a Potential Adoption Site
The crypto future of Africa

Everyone has a part to play in making sure crypto is recognized and adopted. People are drawn to cryptocurrency by experimenters, promoters, and curious. The promoters direct users to certain apps and products. This is crucial considering the vast amount of information available in the space. The experimenters attract a large number of people who wouldn't normally consider crypto. One example is that someone might not be interested buying NFTs of "beautiful artwork", but may be drawn to digital collectibles as it allows them to get in touch with their favorite artists on a personal level. The curious can be a good case for those looking for examples of people who have made significant investments in crypto or made money from it.
Celebrities have built large followings which are crucial for cryptocurrency's mainstream recognition. Some critics raise important points that we need to consider. Celebrities might need to be more involved in order to stop pump and dumps or the promotion of questionable projects to make quick cash. Brands, celebrities, stakeholders, and others have to be cautious to avoid further controversy that could derail all the hard work that has been done over the past few years.
This article is not intended to provide investment advice. Every trade and investment involves risk. Readers should do their research before making any decision.
These views, thoughts, and opinions are solely the author's and do not necessarily reflect the views or opinions of Cointelegraph.
Cointelegraph's social media specialist, Elisha Owusu Akyaw (also known as GhCryptoGuy), is Elisha Owusu Akyaw. At 16 he became interested in cryptocurrency and decided to make it his mission to educate others about crypto. Elisha is a freelance writer who has written for many blogs. He was also a Binance business developer in Ghana.
Eileen Wilson –Technology and Energy
My Name is Eileen Wilson with more than 5 years of experience in the Stock market industry, I am energetic about Technology news, started my career as an author then, later climbing my way up towards success into senior positions. I can consider myself as the backbone behind the success and growth of topmagazinewire.com with a dream to expand the reach out of the industry on a global scale. I am also a contributor and an editor of the Technology and Energy category. I experienced a critical analysis of companies and extracted the most noteworthy information for our vibrant investor network.
2021's Most Anticipated Growth & Wealth-Building Opportunity
Join Thousands of Early Adopters Just Like You Who Want to Grow Capital and Truly Understand Cryptocurrency Together